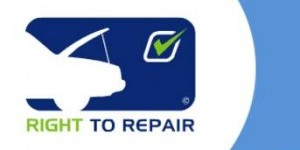 European Union competition law exists to prevent anti-competitive practices and abuse of companys' dominant market positions. But, in recognition of the unique technical complexity of their products, the motor industry has – since 1995 – enjoyed a so called 'block exemption' from some aspects of competition law.
Under the Motor Vehicle Block Exemption Regulations (BER), the industry was allowed to continue to operate a franchised dealer network, controlling who would sell their products and where they could do so – a selective and exclusive distribution network in the jargon. This wasn't complete exemption though and the BER included clauses protecting consumer rights regarding service and repair.
The BER were introduced in 1995 and then updated at the end of 2002. One specific requirement of the Regulations was that technical data and repair instructions should be made available to the independent motor trade (for which manufacturers could make a reasonable charge) so that car owners were not obliged to take their car to a franchised dealer for service or repair. this also ensured that data was available to motoring organisations like the AA to enable us to fix cars at the roadside.
By the time the BER were next due for renewal in 2010, the new car exhaust emissions regulations had been agreed for 'Euro 5' and 'Euro 6'. These set the limits for a number of exhaust-born toxins, including particulate matter (soot) but also specified that manufacturers must make technical data and repair information available to the independent trade. The EU initially took the view that with access to technical information covered by Euro 5 and 6 Regulations and the motor industry generally working well, there was no need to renew BER.
Click here for more information from the official AA website.
About Us
At East Coast Motor Group we hold an enviable reputation. For almost 50 years we have consistently delivered the highest standards of automotive servicing, sales and repairs.
As the automotive industry has evolved, so have we; that's why our testing and repair centre offers up-to-date facilities that, along with our fully-trained staff team, work efficiently and effectively – saving our customers both time and money.
In what is a highly competitive industry, we continue to enjoy the return custom of satisfied clients.